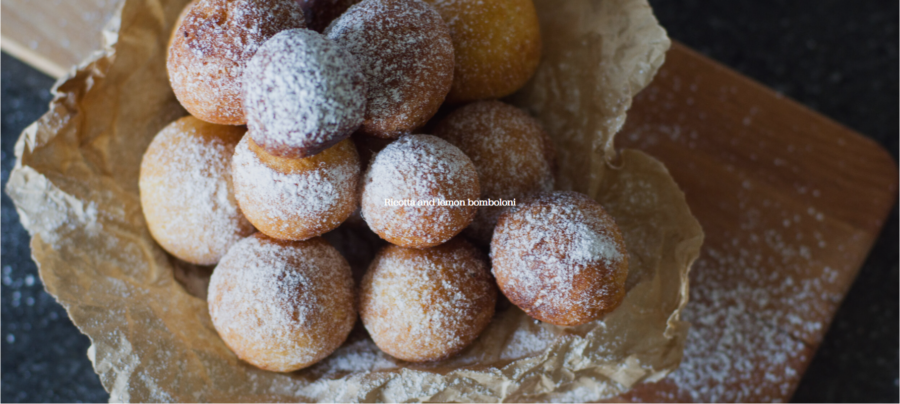 Ingredients:
250g bakers or plain flour
2 teaspoons dry yeast
125ml milk, lukewarm
1 tablespoon caster sugar
3 eggs
1 lemon, zested (use juice in syrup)
1 cup ricotta
50g melted butter
Lemon syrup
½ cup caster sugar
250ml water
1 lemon, juiced
1 bay leaf
Using a Smeg stand mixer with the dough hook fitted, combine flour, yeast, milk, caster sugar, eggs and lemon zest until smooth and elastic.  Remove the bowl from the mixer, cover with a tea towel and prove until doubled in size, approximately 1 hour.
Place the bowl back on the stand mixer, add ricotta and melted butter and mix until combined.  Spoon mixture into greased muffin tins.  Prove until doubled in size, approximately 1 hour.
Set combi-steam oven to fan forced + steam and pre-heat to 180⁰C with 25% steam.
Bake bombolini for 10 minutes or until golden.
For lemon syrup, combine all ingredients in a small saucepan, bring to the boil and simmer for one minute.
To serve, dip bombolini in lemon syrup.
 Recipe created with the Smeg Classic Thermoseal Oven and stand mixer.
Recipe by Smeg chef Elke Travers
Photo by Smeg Australia