Increase Your Home Value
One of the nice things about a bathroom remodel is that it will increase the value of your property. Recoup every cent back from your remodel project, but it can certainly help. Potential buyers love redone bathrooms that have a more modern look.
Fix Problems
If there is anything wrong with your bathroom or shower, you can finally get it fixed and not have to worry about it anymore. This could be anything from leaky valves to broken tile.
Create an Oasis
As stated previously, a fresh bathroom is a great place to start (or end) your day! It can be relaxing and soothing. You can get ready for an important day or relax after a day at your nine to five.
Give Yourself a Change
Sometimes a great reason to redo your shower or bathroom is simply that you need a change. It can give you a fresh start. You might have redone other parts of your home and need to move on and tackle the bathroom as well. Regardless of the reasons, choosing a bath remodel is as simple as trying something different with the design. Here are some tips for your shower remodel.
Remodel Ideas
A Shower Enclosure With No Frame
Minimalism is popular right now. A frameless shower design enclosure could be the perfect fit for your bathroom. Frameless shower doors have benefits. They have a great design and make small bathrooms look like they have more space.
Lots of Glass
Glass bathrooms require only simple hinges to hold, glass stopper below to avoid any spills and you can spice it up with a walk-in door with chrome handle. Such an enclosure looks like a clean glass house. There is no obstruction to hold the view.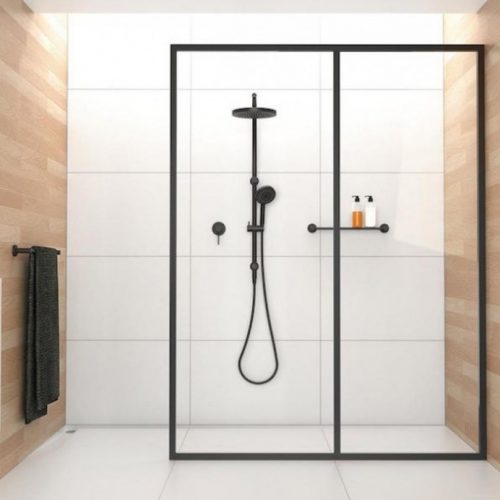 Get Taken Away by the Decor
You can get creative if you have a small bathroom space. Use uniform tiles on the walls and floor, and consider getting fancy with the decor. You can create an elegant space with lovely finishing touches.
Consider a Stand Out Shower
You could do stone tile in a mosaic along the wall, which would draw your eye as soon as you go into your newly remodelled bathroom. The shower design could be glass and enclosed. By doing this, a small functional shower can seem like there is more space. You might consider a patterned herringbone tile elsewhere in the bathroom shower.
Subway Tile in the Bathroom
Get creative with bathroom subway tile. You can install it floor to ceiling for a unique look. For the shower design, panelled large glass doors accent well. Subway tile is something that is always on trend.
Shower Door Ventilation
You might consider venting with a cutout for air circulation. The top of the shower door is a good place for it even if it is glass. The steam will be able to get out, and you'll be more comfortable with the temperature in your bathroom.
Patterns
Include a mosaic tile with your shower. Make it a walk in. Match the tile colours with the floor as well and then continue it in the shelving of the space.
A Natural Look
Have a large walk-in shower that features stone with the contrast of exposed-brick bathroom walls. To go along with it, consider pebble floor tiles continue the natural look.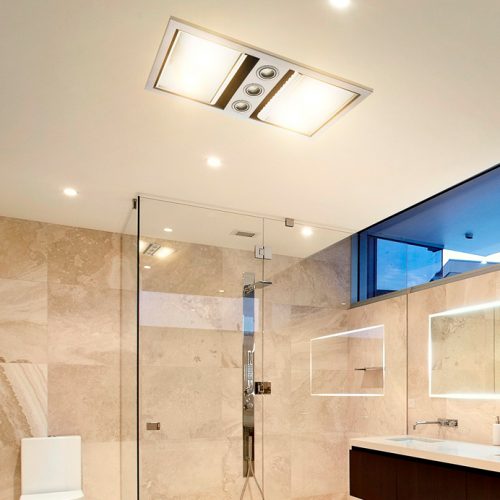 Brisbane Appliance Sales
At Brisbane Appliance Sales, our longevity and success over the past 29 years are a testament to our focus on ensuring we provide the utmost in client satisfaction. Our trained and expert specialists boast over 80 years of knowledge and experience in the appliance industry. Together, we are passionate about understanding the needs of our customers to provide appropriate and exceptional appliance products.
As a third generation family owned and operated business, we strive to deliver a high level of expertise and professionalism. To ensure we are providing the best service in the appliance industry, our specialists attend regular product training and development seminars from our leading suppliers to guarantee the most up to date information and industry insights for our customers.
Click here to reach out to us today!