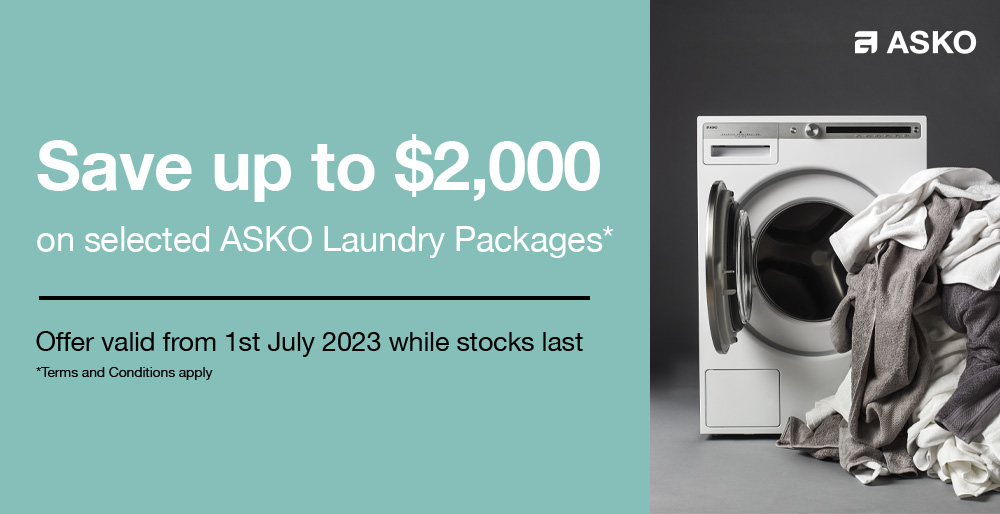 ASKO Laundry Sale
Save on selected ASKO Laundry Appliances and Packages.
Purchase a selected model ASKO Laundry Appliance package during the promotional period and save at point of purchase.
Save up to $600 on ASKO Washing machines, up to $500 on ASKO Dryers, and save $500 Off ASKO Drying Cabinets.
Offer Starts:


1st July 2023

Offer Ends:


14th September 2023